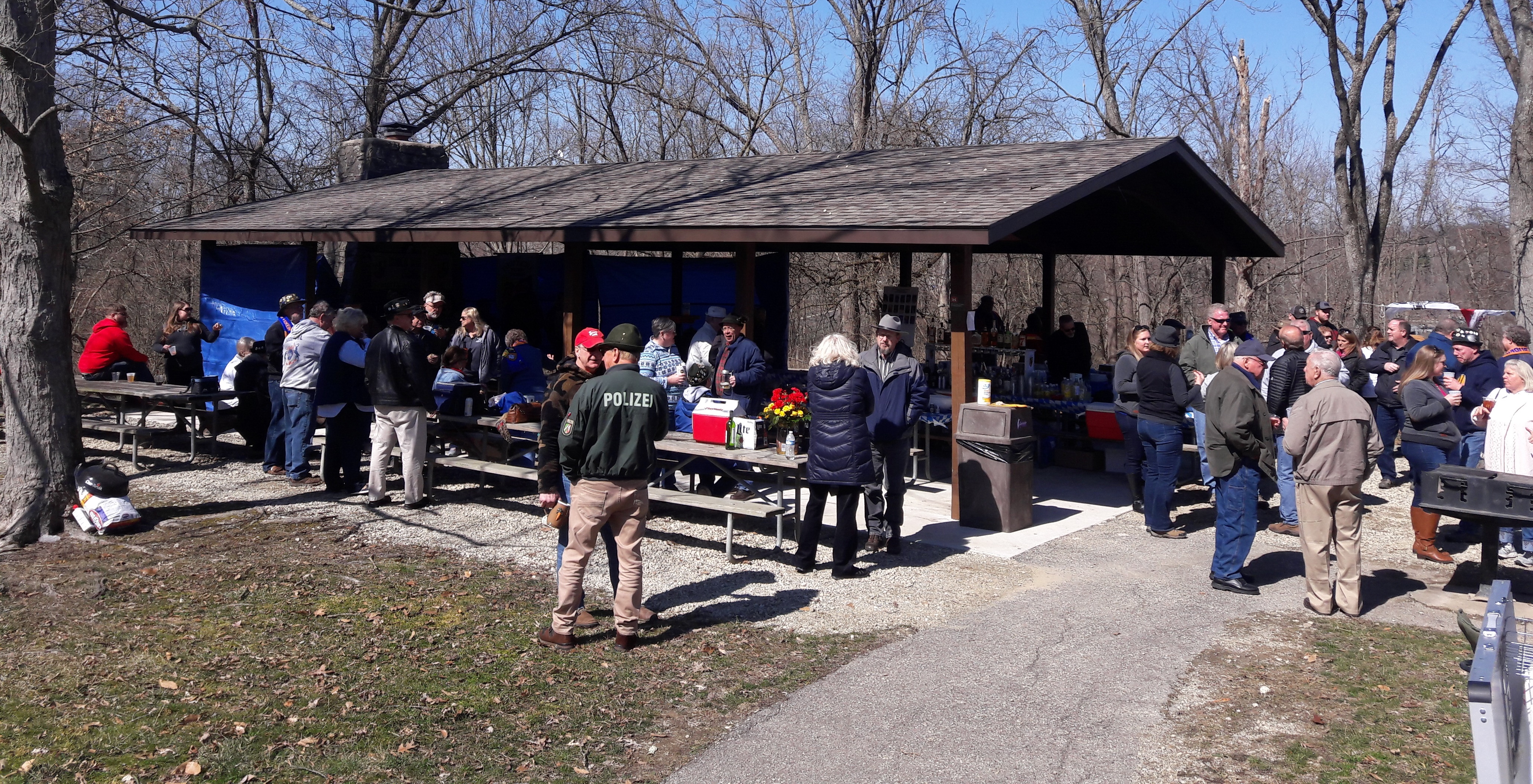 Tenets & Precepts
I will learn the words to the Buben Anthem.
I will be a friend.
I will wear my Buben Orden.
I will not bring shame on the Buben.
I will support efforts to get "Anton aus Tirol" recognized as the greatest German song of all time.
I will conduct myself in such a manner that people will WANT to be Buben.
I will Treasure all of the Bubenettes.
I will try to be the last to leave the party.
I will laugh.
I will aspire to live up to the Buben Motto.
I will make regular Pilgrimages to the Heimat.
I will work to improve the local German Clubs.
I will not announce my arrival home with a belch (unless I have been imbibing∼please see the third commandment).
I will try not to sleep when traveling with the Buben.
I will buy.
I will ensure that no Buben is "out" of money at a Fest or Bierhalle.
I will share the joy of Schweinkopf.
I will support the endeavors of my Buben brothers.
I will give my Bubenette a good listening to.
I will sing as if no one can hear me.
I will refuse to Diet∼ but strive to be healthy.
I will Dance.
I will report all suspicious behavior to the electronic court of Buben Opinion for Adjudication.
I will assist others in their Buben Transfiguration.
I will be humble∼(in public).
I will be good Company.
I will celebrate seemingly "insignificant" things.
I will consume Coke-Cola ∼ with Booze.
I will yield to the Golden Carrot.
I will maintain Minimum Buben size requirements.
I will accept the fact that One Liter = One Serving.
I will dress in Traditional Clothing.
I will drive my Bubenette to all Events.
I will allow my Bubenette to drive home from most events.
I will study and learn the use of the word Buben and its derivatives.